Cartar Industries first opened its doors to the Australian Market in the late 90's with a clear vision to develop and introduce a method for the safe movement of damaged cars around the workshop.
From earlier beginnings, our team at Cartar Industries could see that many of the work place practices in auto body shops were old and unsafe for today's standards.
Since its beginning, Cartar Industries has focused in developing and manufacturing the Cartar Mobile Hoist and has gone on to win a range of awards and respect from the likes of Mercedes-Benz and BMW including a range of other vehicle manufacturers internationally.
We wish to share this experience of moving forward with modern equipment. Bring safety and profitability to your business, knowing that you are using an industry first product in your workshop today. Our vision here at Cartar Industries is leading today's workshop into tomorrows world today!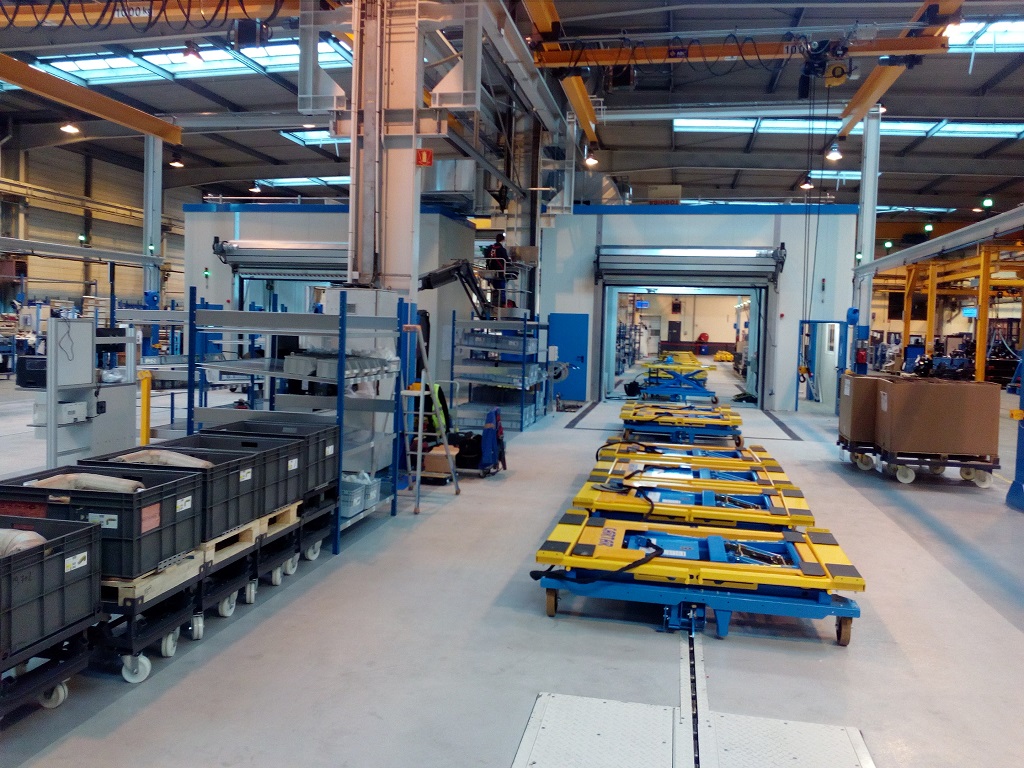 We are the world leaders in the technology & manufacture of mobile hoists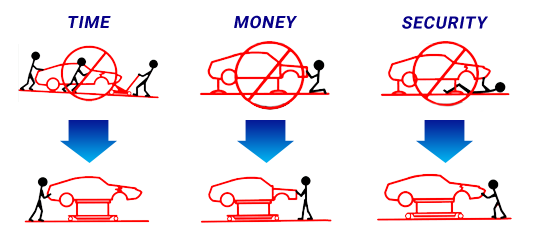 CARTAR Solution
As a wholly owned Australian company, Cartar Industries are committed to "High Quality – Long Life" products. Cartar Industries has established a "world first" by addressing 2 major issues within the Automotive Industry:
Cartar Mobile Lifts gets the trade people off the floor (no longer lying or kneeling on cold concrete floors)
Cartar Mobile Lifts provide a safe method for moving damaged vehicles around the workshop.
Fact 1: "Injuries whilst working under, or in the moving of, damaged vehicles is increasing annually."
Fact 2: "Any trade person that is required to lay or kneel on cold concrete for longer that 20 minutes may sustain permanent injury." (World Health Report 2014)
The Cartar Mobile Hoist / Lift enables the trade person to move damaged cars along the workshop production line more easily, safely & efficiently thereby saving valuable time & money as well as significantly reducing the risk of work place injuries.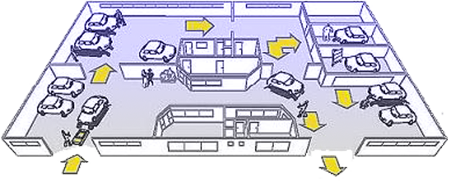 Improve work-flow = Increase profit